Invisiblegirl Archive
1978, 1983 and 1990
Three Companies
Separate Identities (1978-1980)
A small company started with friend Niki Kelly. Working as visual artists in Underbank in Stockport, using various mediums including watercolor pencil.
Sketches, portraits and hand painted cards were sold at local art galleries and shops.
A picture from this time of model Twiggy is used for the sleeve 'Fun'.

portrait/sketch from 1979

Artist Development (1983-1986)
A company designed to help musicians, offering managerial advice and help with promotion i.e radio sessions, concerts and producing demos for groups such as '
10 Day Trial
' that included bass player
Ding

Other artists included 'Nicola' a talented teenager who had written 2 musicals for her school by the age of fifteen.
Recordings were made of her songs for Chrysalis Records and she won a number of local talent events

She currently teaches music in a primary school.
Wobble Records (1990-1992)
Record company set up with Chris Nagle and based in Hillgate in Stockport, recording and releasing material with local groups such as
The Clouds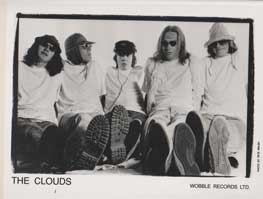 Video of Moon Llama originally released in 1991 on vinyl only.
Two EP releases by The Clouds have been made available again on Invisiblegirl Records via iTunes.
See our products page for more information.

All Rights Reserved © 2006-2020 Invisible Girl Music Ltd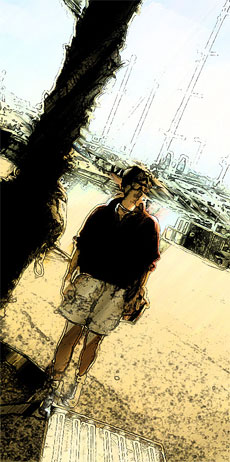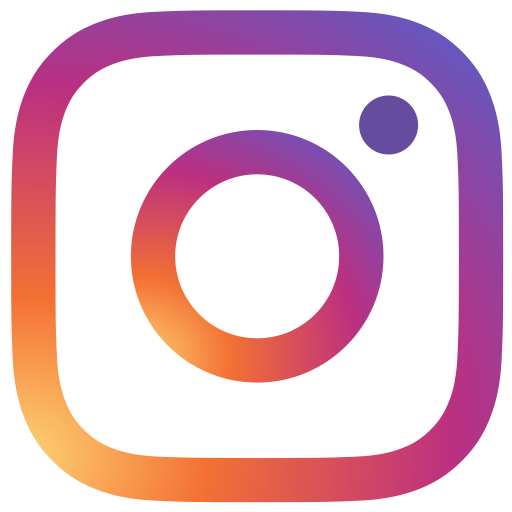 Click on the

symbols
to hear the audio samples
Return to the archive