Invisiblegirl Records and
Invisible Girl Music Publishing
In September 2006 Invisiblegirl Records started by releasing songs by What?Noise and The Clouds, groups associated with label manager Julia Adamson.
Invisible Girl Music Publishing was launched around the same time to manage the publishing side of Invisiblegirl Records. A catalogue of compositions including co-written releases from Illustration, What?Noise and The Fall were incorporated into the publishing company.
On the winter solstice 2008, Invisiblegirl Records launched a compilation album of new artists from around the world titled A Place In Space.
In February 2009 we released Tales From The City' a debut album by City Of Glass from Hull.
In April 2009, northerner Danny Short's debut album Collected Times was released.
In July 2009 Gravy On A Plate Of Food, an album by (eddodi) folk poet Moff Skellington was made available followed soon after by Ruchira Kales EP of classical Indian music.
Progressive electronica duo Borland had Octopop made available in September, 4 works including a guest vocal from Kin on track 1 The Glitch.
November saw some experimental electronica from the goat voiced girl Kin on a debut titled Dot Dot Dot containing 5 beautiful songs.
We had three simultaneous releases on 14th February 2010 including 3 back catalogue albums of Eddodi songs from Moff Skellington, Danny Short's second release Beyond The Numbers and debut album Mind Carved Canoe by Fall Fan Dave And The Laptop Dancers.
May 2010 saw a second release from City Of Glass of 3 songs titled 'The Apologist', 2 melodic songs sung by Emmy Mcintire on 'Stars And Satellites' and a debut by drag queens Sista Ray And The Jerkin' Tears with 5 songs titled 'Backdoor Beauties'. These can be seen (and heard) in our news archive here.
On Decembers Winter Solstice in 2010 The Happy Souls new album The Modern Day Composer Refuses To Die was made available. Also another What?Noise release called Nuance 4 unreleased songs from the early 1990s.
May 1st 2011 the wonderful Bereket Window album was released by Brooklyn, New York resident Honeychild Coleman.
August 2012 saw the release of thought provoking, melodic electronica anthems by Anthematic from Tehran. And 'Serenity' by Spider Mike King to celebrate his catalogue of 86 songs that Invisible Girl Music Publishing is now managing.
In 2013 and 2014 artists on the label had noteworthy new product. Promoting their news, videos and concerts on social media and the 'news page' we continue with our long term support for the artists. See the news archives for details.
In 2017 and 2018 news updates include details of record releases from artists associated with Invisiblegirl including; Shaking Chains, Moff Skellington, KIN, Church Of Non Believers, and The Happy Soul. There was also a successful exhibition in Stockport running for 18 months about Strawberry Studios where Invisible Girl Music contributed artefacts.
2019 Saw new work from Danny Short, The Happy Soul and Honeychild Coleman working independently on various music platforms. Moff Skellington has new works available on German Shepherd Records and Church of Non-believers (ex- City of Glass) have been touring, promoting their well received new album. Spider Mike King has new new compositions published and is planning to release a single in 2020.
Details in our news archives
About us:
Accessibility
Purpose and values
Who we are
Links


Artist and Publisher member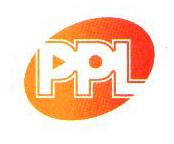 Artist and Record Company member