Products
FALL FAN DAVE AND THE LAPTOP DANCERS
MIND-CARVED CANOE
14 February 2010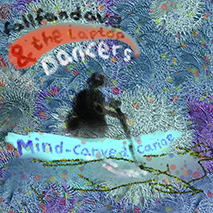 Tracks
1 Go Getter
2 Yesterday I had Scrambled Eggs
3 The Five Rule
4 Martian Cobblestones
5 The Sky At Night
6 Captain Fidget
7 Master Of The Hunt
8 Sensitive Soul
9 As Soon As It Comes
10 Fall Out With Your Boss
11 Ironclad
12 Lying On The Beach Of Apathy
13 Magic kettle
14 Stony Crabapple Lay
15 Party Of Life
16 Poker In The Joker
17 Storyville
18 Give It A Mention
19 Maniacs Do
20 Mumbai Rock 'n' Roll
21 Teddy Bear Volcano
22 Oh Liberty
23 Tit For Tat
24 Last Of The Great Pretenders
25 Prison (I Feel Free)
Fall Fan Dave And The Laptop Dancers are Dave Bromwich and his old friend Ian Harber, who now lives in Australia. They played in a band as teenagers and never really lost the enjoyment of toying around with tunes. Ian uses Ambleton software and Dave Fruity Loops. They send files to and fro stitching song arrangements together with ease and a rather polished finished production. Dave also does videos for the songs, Daves Doodlios and they are quite fantastic in themselves. Dave and Ian have a natural flair with not only music, but with words, syntax and art.. but from what I know of them, they would never admit to it.
Check out the tunes, they're worth it.
Buy on CD
'The Five Rule' - track 3 from the album

https://www.youtube.com/watch?v=TjEhiVxihJU
'The Sky At Night' - track 5 from the album

https://www.youtube.com/watch?v=DZUR0jCcaFk
All Rights Reserved © 2006-2019 Invisible Girl Music Ltd

Buy on CD
Fall Fan Daves LYRIC BOOK for Mind-Carved Canoe.
Interview with Dave Bromwich in Reformation Webzine ~ Return Of The Pseud Mag Ed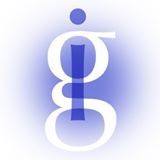 click on the

symbols
to hear the audio samples.
Return to
products page here