Invisiblegirl Catalogue
'S***'

includes tribal chants and rhythmic guitar percussion, with lyrics about dealing with every day life, from the "
Vein
" EP by What?Noise
The EP received critical acclaim, achieving single of the week in three music papers.
Originally released on Cut Deep Records on 12" vinyl only. It is now available on iTunes and Invisiblegirl Records.
Sleeve detail by Paul Khera (appears by kind permission of Cut Deep Records)


The EP or individual tracks can be downloaded from the usual sources
The EP is also available as part of a double CD by What?Noise and is available on our products page.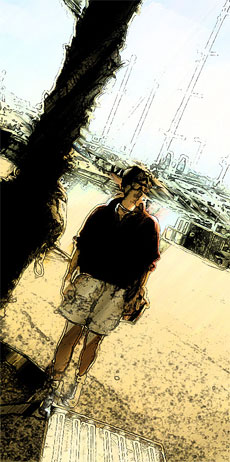 Click the

symbol
to hear the audio sample
Return to
catalogue here