Invisiblegirl Catalogue
Spider Mike King
Invisible Girl Music Publishing is now publisher for this magnificent catalogue of life works by Spider Mike King. From Manchester, Spider Mike has been a mainstay on the music scene since the early 1970's. Details on his website.
To celebrate, we are making one of his songs available on Invisiblegirl Records more details. This is Serenity.
(Recorded and credited as Spider Jive)
Crocadilla
Looks Like Rain
Poor Boy
Goin Up Country
Any Answer
Nice Girls
Spider-Man
On The Run
Working Day To Day
Hold That Train

(Recorded as Michael King on Priority Records 1983)
The Piper
Time Looks Away
Where Can You Be Tonight
(Recorded as Spider King on Test Pressing Label 1978)
Animals
Who'd Ya Wanna Die For England
(Recorded as Spider Mike King)
Heart
Desire
Bluebell Eyes
Do What Ya Diddy

Too Much Time
Rambling Drover
Little Things
Northline Blues
Down To The River
Sweet Serenade
Somebody
Carry Me Home
Black Dog
Ballad Of Leroy Brown
Broken Chain
Precious Love

Not Over You
Glory Be
Serenity
Love On The Wire
Save Yourself
Dirty Crime
All Fade Away
Last Chance Saloon
Cherry On Top
Wrecking Crew
Let It Roll
Grapes Of Wrath

Borderline
Man From The Edge
Shot To Pieces
Getting Above My Head
The Stranger
Dead Or Alive
City Limits
Cross The Water
Don't Take Too Much For Granted
Where Can U (you) Be Tonight
Wicked World
Goin To The Movies
Perfectly Deep
Just Another Pilgrim
Keep With Mine
Monte Casino
Fat Cat City
Gypsy Lay
Back With The Ice-Man
Hungry For Your Love
Window Girl
Biker
C.I.A.
Chinese Take Away
Give A Little
Telephone Dream Girl
Mad Dog
Back On The Pills
You Can Buy Tomorrow
City Girls
Kids Flying Kites
Wild Wild Ways
Love Gone Bad
How Went The Day
I Like It
Nickles And Dimes
Mother Dear

Video project for fun. Mike plays all the instruments on 'Fly and Shine' (*video has subtitles containing swearing).
(others not yet recorded)
King Of Woe
Just Dont Know
Hollow Man
Come Tomorrow Dont Know 'How Or Why'
Seem To Me Unkind
Fly And Shine

Studio recording of 'Last Chance Saloon'.

SPIDER MIKE KING
'Serenity' (1 song) IG0032
• 2 bonus tracks added to CD single.
Buy on CD via Paypal

Return to catalogue.


Artist and Publisher member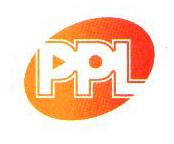 Artist and Record Company member