Invisiblegirl News Archive 1-5-07
What?Noise mini reviews of the current releases downloadable on itunes by fallfandave
(The Pseud Mag issue 15)
'THE CHILDRAISING' EP

THAW (3.32) FULL VERSION HEARD
This opens sounding like The Beach Boys in terms of the tone of the vocal. But Hoyle's vocal has a richer tone than that, in many ways the vocal is reminiscent of XTC vocals. But overall the music, and to some extent the music too, reminds me most of The Chameleons. It's like a fuller bodied tone than the rather lazier sounding Stone Roses.

MICKEY MOUSE EARS (3.42) FULL VERSION HEARD
The fuzz heavy bass open this oneand dominates the song on the whole. There's lots of rich musical textures going on in this one. It is very muscular and for this reason is not a million miles from the feel of some Fall songs. All the same it is itself, it's own sound, and that sound appears to be nearer in comparison to The Chameleons.

A HIPPY HIT ME (1.16) ONLINE SNIPPET VERSION
One minute, in the case of this track, described as an epic, is probably not enough time to give it justice, and so it is difficult to say anything other than I prefer the first two tracks as this one sort of paces itself too much for me. But then it is an epic, and it might build up. Some nice weird soaring sounds in the mix.

HOVER AND BROOD (1.03) ONLINE SNIPPET VERSION
This one does come across in one minute and has a nice falcetto in the vocal and builds up and fades. This band are a bit like ocean waves, and that's good, cause you always feel a sense of power. It's a highly controlled power.
'LOSE AND WIN' EP

FISH (2.21) ONLINE FULL?! VERSION
This track has fine swirly guitars. It ain't as dense as tracks on The Childraising EP, and I think I prefer that. The space gives it less of a forboding power buy more of a groove that gets the body moving.

NEW PLANT (0.39) VERY SHORT ONLINE SNIPPET
Has the same balance of sound as the first track. Again A great groove. Very nice.

OKEY COKEY (0.47) SHORT ONLINE SNIPPET
This one has these long held thin sheeted chords that remind me of among other things - The Human League and New Order (dammit I said New Order!! I will burn in hell now!!!!!). I'm not as keen on this moody piece, But it will appeal to some.

JOESON (0.50) ONLINE SHORT VERSION
This one goes for the groove, and is much more percussive than the others. I like this one a lot. All of the songs are good - there's an uncomfortable edge to them which has to be heard to be appreciated.
'VEIN' EP

VEIN (0.38) ONLINE SHORT VERSION
This one uses sampled voices: as did 'Fish' on the other EP, btw. It has a metallic beat that works well, almost heading towards Cabaret Voltaire land (but not quite). Probably closer to The Passage or something similar at this point. Only a small bit of Mark's vocal to be heard and that sounds pretty cool. They do sound more eighties than nineties, btw. Although there are hints of the nineties obssession with the 'groove'.

S*** (0.59) ONLINE SHORT VERSION
Some more middle eastern sampled voices thrown into this one as with the opening track. An excellent guitar sound on this, that fall fans will recognise. I'd say SHIT is far from SHIT. In fact What?Noise are far from SHIT. That might sound like faint praise, but I assure you it's not. I am a bit of a harsh critic of The Fall's 'Levitate', see, and so I was not really expecting too much from these EP's at all but the tracks are excellent. I'm very impressed.

WORD (0.42) ONLINE SHORT VERSION
Lots of quirky noises going on in this one. It has a dominating beat and chanting 'Public Enemy-esque' chant going one. Works well.

SLAPDASH (0.44) ONLINE SHORT VERSION
This fits with the other three tracks. This is probably my favourite track on the EP. The high backing vocals are cool, it's a very confident refreshing track. The lead vocal are very casual and semi-spoken in a Lou Reed sort of way. Very cool.
SUMMARY
GET ALL THE WHAT?NOISE EPs, THEY'RE GREAT!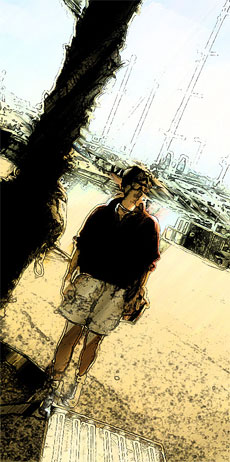 Return to News here
Return to News and
Press Archive here

Click on the

symbols
to hear the audio samples.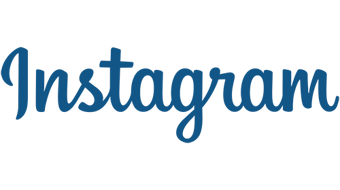 All Rights Reserved
© 2006-2020 Invisible Girl Music Ltd