News & Press Archive
21-12-19 Strawberry Studios exhibition. Honeychild Coleman. The Fall - Levitate reissue. Ruchira news.
31-01-18 Music publishing news. Honeychild Coleman. City Of Glass. Kin. A Place in Space compilation revisited. The Fall.
04-04-17 New single Midnight Oil from Shaking Chains, Strawberry Studios Exhibition, Ruchira, Moff Skellington new album Golfer In Disgrace, NRAN working with D.R.Y.
01-05-16 New album Fantastic Vision from Borland, Slow TV album from Kin, AKA Belle charity single, song dispute, radio interview about Strawberry Studios and forthcoming exhibition..
01-09-15 Danny Short and his group Transmitters. NRAN song. Honeychild Coleman dub song. Moff Skellington new album. Stuart Estell soundcloud as Lachenalia.
01-02-15 Video from Invisiblegirl Records Day at Seven Miles Out, Festive Fringe, Stockport in December featuring Lisa-Marie Glover, Tom Ramsbottom. Strawberry Tapes; Illustration multitrack. Stage plan for The Fall.
01-11-14 Invisiblegirl Records Day! Lisa-Marie Glover, Tom Ramsbottom, Spider King. More about the tapes rescued from the skip at Strawberry Studios.
31-03-14 Concerts. Honeychild involved with girl band animation. Rescued Tape reels from Strawberry Studios (including Joy Division copy masters). The Happy Soul and Moff Skellington news.
20-02-13 Videos, Press (radio sessions and concerts!). Including; Anthematic, Kin, Honeychild, Illustration and What?Noise
15-08-12 Anthematic single release from Tehran and publishing signing Spider Mike King single 'Serenity'.
Spring-Summer 2012:
Much local radio play and live sessions by Invisiblegirl Artists, including 2 stations playlisting Honeychild. German Magazine Hanix video interview with Honeychild. Video of Hibiscus from Dot Dot Dot EP by Kin made available. Interview with Honeychild by Nice And Rough Blog. What?Noise classic album recalled by Manchester Scenewipe .
21-12-11 Youths Eternal video by Honeychild. Live footage from Ruchira and Kin. Audio from demo's from The Happy Soul's album 'The Modern Day Composer Refuses To Die'. Meryl Streeps acceptance speech at The Golden Globes mentioning Pariah Movie, that features a soundtrack from Honeychild.
01-05-11 'Bereket Window' album release from Honeychild Coleman including 2 beautifully filmed videos by the artist.
April 2011: Museum Of Science And Industry in Manchester exhibition about early computers, including an Atari 580ST and Akai S100 extensively used from 1986-1999 BBC 6 Music.
21-12-10 'The Modern Day Composer Refuses To Die' album release from The Happy Soul. What?Noise release 'Nuance' 4 songs from the early 1990's (previously unavailable).
02-10-10 news update inc. Kin playing the opening of the official fringe event for In The City festival, new videos, Sista Ray and The Jerkin tears playing Kendal Calling Festival.
11.07.10
May releases include a debut from Sista Ray And The Jerkin Tears, two songs sung by Emmy Mcintyre and 'The Apologist' single from City Of Glass.
30.04.10
February releases include 4 more albums in the Eddodi series by Moff Skellington and debut album Mind-carved Canoe from Fall Fan Dave. Danny Short has 6 new songs on album 'Beyond The Numbers'
30.01.10
Details of future releases including a debut album from Fall Fan Dave And The Laptop Dancers.
17.12.09
Long awaited Dot Dot Dot EP by Kin released on 24th November. The Glitch video by Borland featuring Kin. New artists for the label
17.11.09
Borland EP Octopop released on 30th September accompanied by a scarcely recognisable remix of a tune by label mate, Danny Short. Other news
20.09.09
Ruchira Kale EP release, Moff Skellington, and future releases
01.08.09
Album release by eddodi folk artist
Moff Skellington
, other news including details of an EP by Indian classical artist
Ruchira Kale
05.07.09
Danny's Collected Times album reviewed and on the radio, City Of Glass number 2 in Hull Vibe chart. Kin EP details
03.06.09
Collected Times debut album by Danny Short and City Of Glass film sample strife. Other news
28.02.09
Tales From The City debut album by City Of Glass with free mp3 download. Other news
6.2.09
A Place In Space released on the winter solstice with videos and reviews. News of future releases for the label
21.12.08
New signing for A Place In Space , trailer previewing the album, news of future releases
25.11.08
Some Bizzare Album re-issue, Invisiblegirl Channel and Peel Session repeats for The Clouds
31.5.08
Release of lost Illustration single, Danceable and Manchester Evening News item by Adam Moss
1.11.07
Re-issue of two EP's Moon Llama and Bingo Clubs Millennium Ball by The Clouds and John Peel radio sessions info
1.07.07
Re-master, re-issue of album Fat by What?Noise, three new mixes and one bonus track (a cover of Strange Brew a single by Cream in 1967).
21.06.07
Exerpts from book about The Fall by Mick Middles and other Fall related news.
01.05.07
What?Noise review of the three EP's released on Invisiblegirl Records
by Dave Bromwich (Pseud Mag - issue 15)
10.04.07
'The Childraising' EP release and Some Bizzare re-issue
22.12.06
What?Noise review by Mick Middles (Guardian series)
4.11.06
The Sandells, Invisiblegirl vote
10.10.06
The Fall's fanzine 'Pseud Mag', Julia interviewed by Rob Waite
25.09.06
New release by What?Noise:'Lose And Win' EP
15.09.06
New Release 'Fun' by Invisiblegirl
20.08.06
Car Advert
'The Complete Peel Sessions' by The Fall
25.07.06
Blue Cat Cafe recording Karima
All Rights Reserved © 2006-2020 Invisible Girl Music Ltd.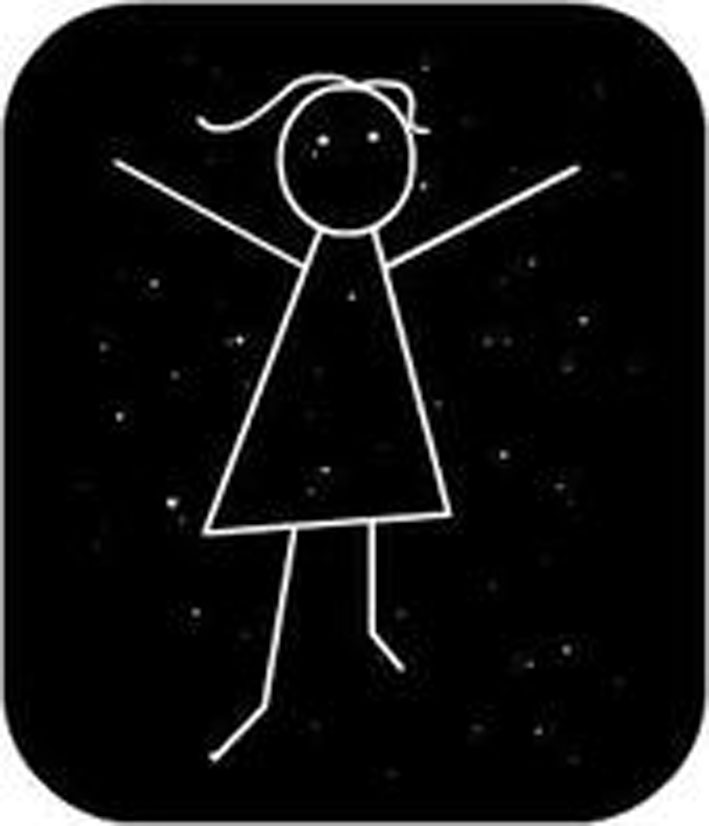 Return to News here