Invisiblegirl News Archive
11-07-10
3 new releases for 26 May 2010
Backdoor Beauties by Sista Ray And the Jerkin' Tears
Available from iTunes
Debut from Wythenshawe pups Sista Ray And The Jerkin' Tears: A colourful bunch of cross-dressers with the wit of pantomine and old music hall incorporating Cynical Realism along with an unsung feminist message comparable to Valerie Solanis perhaps, singing songs for instance from the perspective of a child porn victim in 'I Pose For Daddio' and in another case celebrating the economically viable alcohol drink Lambrini (cherry red) woven into a comic and compelling story of shoplifting and love in 'Lambrini Lover'.
Led by front person, Queen Diva (Nathan Mcilroy) on main vocal and guitar, co-writers include Samina Supreme (Adam Orton) on bass, Alanis Mussolini (Anthony Bradley) on guitar and Ho Chi Lynn (Louis Brehony) on Sax, with a handful of other helpers, drums, penny whistle, percussion.
Track 1 ~ *I Pose For Daddio


Track 2 ~ Lambrini Lover


Track 3 ~ Shake Sista! Shake!


Track 4 ~ When I Grow Up


Track 5 ~ *All About The P***y

* explicit
Recent live performance by Sista Ray And The Jerkin' Tears in Manchester (*explicit)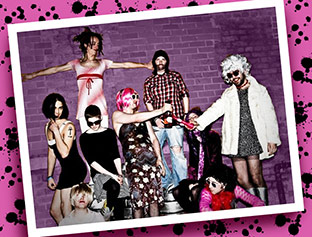 More about Sista Ray And The Jerkin' Tears on their ~ myspace
Stars And Satellites
by John Hamlin feat. Emmy Mcintyre
Available from iTunes
A couple of melodic ballads from Liverpool based songwriter
John Hamlin
, with Emmy Mcintyre on vocals (pictured on sleeve).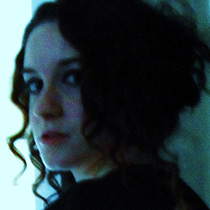 Track 1 ~ Shooting Stars


Track 2 ~ Outerlimiting

The Apologist
by City Of Glass. A follow-up to Tales From The City (album) released in 2009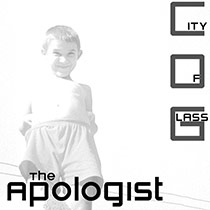 Track 1 ~ The Apologist


Track 2 ~ Strange Behaviours


Track 3 ~ Transform


Track 4 ~ The Apologist Remix (end of level baddie remix)


Track 5 ~ The Apologist Radio Edit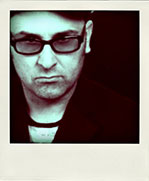 More info for City Of Glass on their myspace ~ here
Available on CD (paypal)
All Rights Reserved
© 2006-2020 Invisible Girl Music
Click on the

symbols
to hear the audio samples.
Return to News here
Return to News and
Press Archive here