Invisiblegirl News Archive 10-10-06
The Pseud Mag (issue 11) interview
Julia the Invisiblegirl interviewed by Rob Waite
I've just been listening to Illustration doing a song called 'Tidal Flow'...
It's a good song that, ha, ha!
Weren't you a part of the Some Bizarre tour with this band?
Yes. We did a concert at the Lyceum, with Blancmange, The The, Depeche Mode and a few others, the only drawback was that our manager made us all wear these little 'new romantic' pixie suits, he spent a fortune on them, we only wore them once!
We did a few tours as well, supporting Pink Military, Richard Strange, Echo and the Bunnymen, Blancmange, Teardrop Explodes and A Certain Ratio.
You were also in What?Noise, would you care to elaborate?
Erm. Good band. Recording was great fun; we were a studio band as we were all engineers and producers at the time. We experimented, breaking new boundaries with electronic music. We did a couple of tours too, with Fishbone and Finitribe, but we were much more comfortable in the studio for some reason. Our records were always well received in the press generally, singles of the week etc. all round.
And there were the excellently named Thrush Puppies too...
Yes. A concept band formed at Band On The Wall in Manchester one evening, at a Jah Wobble gig I think. A friend pursued the idea of a female line up and we started rehearsing shortly after.
Unfortunately, it only lasted a few months.I had a different opinion about thinking a female line up would be a better working environment after that too. We did some good tunes though.
What other bands did you play in?
The very first group were Blackout, a punk band who played with A Certain Ratio and The Fall at Hazel Grove Youth Club in 1979, it was one of two gigs we did and I still have the pictures to this day.
Blackout... Dave Connor

How many bands have you worked in the studio with, producing, engineering, arranging and such like?
Don't know exactly how many ... Quite a few though!
New Order, The Fall, The Christians, Sisters of Mercy, It's Immaterial, Vince Clarke's band ... can't remember their name, Suns of Arka, Dubsex, The Charlatans, Inspiral Carpets. Some really good Reggae bands from Moss Side ... can't remember names, again! A few really good indie bands that weren't all that well known and just tended to do a couple of records before splitting up. I also worked with many Factory bands, including Biting Tongues, Kalima, Section 25 and Quando Quando.
Legend has it that you were involved in making a number one chart record. Fact or fiction?
I worked on quite a few chart records. My ex-husband, a producer, had a number one with The Charlatans 'Some Friendly' album. There is one I worked on but I don't recall if it got to number one or not, that was that awful cover version of 'Sweet Transvestite' from the Rocky Horror Show by Damian. I'm so cool!!!
You certainly are (ahem) : )
And a good friend of mine (until he sees this) who shall remain nameless (AKA Gary Long or Nordwest on various message boards) swears blind that you were with St. Winifred's School Choir when they made that 'No-one Quite Like Grandma' single. Please confirm or deny... I fear it is becoming a bit of a school uniform fetish thing on Gary's part bordering on obsession.
No, I wasn't on that. I was in the very first line up of St. Winifred's Choir and was actually on the first album they recorded, long before the Grandma single, well about four years. I'm still trying to get hold of a copy of that album of modern, at the time, hymns : )
You mentioned that you were in the process of setting up a web site. That would be quite useful to slack interview researchers like me. Will there be a discography of your complete works? What else will be on there?
That should be up and running in the near future, we're building it as quick as we can (kicks self up backside), there'll be some MP3's, jpegs and mpegs and a full discography at some point. You'll be able to find that at:www.invisiblegirl.co.uk when it's ready, in the mean time there'swww.myspace.com/invisiblegirlmusic
(there are some good bits and pieces on the above, well worth checking out)
Have you been doing much in the studio recently?
Well, my studio is in my house. There's my computer, I use a Logic 7. And have mics and synths, guitars and melodicas, bells and whistles. And a very nice drum synth amongst other stuff. I've had a few artists over working on stuff and have a batch of material that I'm quietly pleased with.
What other stuff do you have on the go? Is it mainly studio stuff, or are there likely to be any live performances?
I hope so. I'm starting to really miss gigging. I've been offered the odd gig here and there, but want to present something I'm really happy with. The trouble is, I'm always so bloody busy with multiple projects, from running the publishing company to running a home with a teenage offspring (on my todd I might add), composing, recording, doing web design. I really need to work to a deadline to get anything completed which tends to involve contracts.
Are you working solo or with collaborators? How do you go about choosing who to work with?
Some material is solo, or starts off solo, other material can be an idea a musician friend might have, that we develop. I choose people who's writing style is, in my opinion, quite special. Some stuff is co-written.
I've been working with Catherine Marsden, who is a fabulous writer and vocalist. Mark Hoyle, who you may know from Dubsex and Nine Bar. Simon Christian, he writes as a hobby and works in a strange key that I like ... and have yet to decipher. Stuart Estell, he's a Fall fan who people will probably know from the forum, he's a talented musician and has written some lovely solo parts, one like Rimski Korsakov (which we've probably spelt incorrectly). There are many more who I hope to work with, but I need to have this batch ready to release first.
What sort of instruments are you utilising/ are a lot of your projects programmed like some of your stuff with The Fall?
There's programming. And recording live instruments. Everything and anything really. Working with the internet is a new medium, there are musicians I've worked with who I haven't actually met, we've just exchanged files via email, and then I've worked their audiofile (usually an mp3) into the song!
Are you recording under your own name or is there a talented alias we should be looking out for?
I'm using the name Invisiblegirl, as I want to use a group name for the material I have and it's the name for the publishing company I set up last summer. It could end up as a record company too...very soon in fact, as I'm sending the first Invisiblegirl release to iTunes this very day!
Getting involved in music publishing? Cut throat bloody business music isn't it!
Can be! I think the music biz generally can be. I had to set the publishing company up to manage the catalogue of material I have more professionally. I felt I was getting bullied by knob heads in the industry. Maybe I just needed to be in a stronger position. Setting it up was the best thing I could have done and I should have done it ages ago.
I might have detected through things you've said elsewhere that you've not always been fond of artists material being ripped as MP3s or video clips on web sites.
When it was all new to me, I found it appalling. I recently suggested that a journalist let an internet group see his Fall research. I was rebuffed with "But that's a lot of work and research" and "How will a book make any sales if this material is shared?". It made me laugh!
You excelled for a while at arranging and providing techno intro tracks for live shows. Have you ever thought of using compositions to branch out in to the lucrative mobile ring tone market? Jap Kid could be the next Crazy Frog.
Yes. I'd like to incorporate ring tones, they sell for triple the price of a song on i-tunes; which is a bit bonkers. The facility to do this is much easier now too. I haven't as yet though.
Stock question time... How did you come to be involved with The Fall?
I sent a CV in to Cog Sinister and got a job. I managed by fluke to get the timing right as they were looking for a keyboard player. I had an interview with Mark, which I'll never forget, I was terrified. At the end of it he gave me an acetate of one side of Cerebral Caustic and told me to learn it, I thought then and still think now that it's a truly great album too. I have the acetate in my rarities collection, I still have a record player. I made a point of keeping one. I think a lot of people are buying them again, vinyl has a special quality for some reason.
When did you make your Fall debut. Was it nerve racking?
Fairly. I think it was at the Astoria in London. It was the beginning of the Fall white knuckle ride. I have to say, playing live with them, is an unsurpassable (natural) high.
The Fall's song-writing process ... how democratic was it? Did you have a free reign in the studio all or at least some of the time?
These questions sound very similar to a recent Guardian interview. Ha, ha! I suppose they're the ones I'd ask too though.
Ha, ha! And like REAL journalists we're gonna cut out most of this too and just print one sentence out of context.
The Fall is more of a Mad Hatters tea party than a democracy. You just go along with it and be an opportunist, which has always been a trait I've had. When you look back though there is more fairness there than you think at the time. I never had a free reign though.
Who were the best and most creative Fall members/contributors to work with? Both live and in a studio environment.
Mark the most creative, by far. Steve, genius bass player. Craig, magical guitar and he is a lovely person. Simon, technically superb drummer. Brix, Karl, Kate, Nev and the one I like the most as an all round multiple instrumentalist, writer and programmer, plus he is a lovely person, is Adam Helal. They are all good really, there's none I'd say I didn't rate or like.
I like Adam too. In his own two word vocabulary, a 'wicked geezer!'.
Levitate had lots of people saying that it was 'too busy' and tried encompassing too many styles and influences. But a lot of the techniques employed on this album have become quite commonplace now. 10 Houses was a massive, rousing tune when used as an intro tape/mini disk or whatever. It built up the anticipation level at gigs prior to the band taking stage. But it was a much 'lower in the mix' affair on Levitate. Why was this?
Thanks : ) I wasn't over keen on the recorded version. I like the way The Fall work in a studio, but know from experience that it could be improved. But it takes patience. And Mark likes to get albums out of the way quickly. Live though is where The Fall excel, though I do tend to love the albums anyway, with the pops and glitches, I wanted Ten Houses to be more like the live version, with the programming really 'high in the mix'. But I wasn't engineering unfortunately. Mark let me engineer for about two hours then chucked me off the desk saying I was taking too long. And I really didn't have a say in it after that.
I will make a point of putting MP3s of my computer tracks for The Fall on the website. I'll include them in the archive section.
Talking of archive material. There was a promo video for Touch Sensitive that's seldom seen. You were in this weren't you?
Yes, I have a master copy of it, but I'll have to consider what to do about that. Artful Records owe me money, so I think I might sell it, through the web-site, until I recoup. And yep! I was in it. I don't think it's that good a video actually.
Do you think you ever really got the credit you earned and deserved for your input to the Fall cause? During a period of significant shifts and line up changes by the score, there did seem to be an unkind element around who adopted a 'blame it all on the woman' attitude.
Dunno really. I wrote a fair amount of material which was the main thing I hoped for. Credit in what way though? Artful Records still owe me a lot of money, but se la vie.
The press reporting of the New York incident depressed me more than anything I think. As it was so unfair and inaccurate.
I think it is cowardly to blame one person for everything. Especially when there was a VAT bill of £150,000 needing to be settled, incurred before I joined. Plus, I wasn't Mark's girlfriend.
In the sleeve notes for the Peel Sessions box set, especially with Antidotes, they said my 'jazz piano' made for a poor rendition of the song. I wasn't even at that session! Due to Mark locking me in the rehearsal room the previous evening, making me incredibly late for a childminder and a diabetic son. I refused to play ball and attend the session the next day.
My name seems to have been mentioned in a negative and 'no compliments' fashion... I put so much bloody hard work in to The Fall in reality. And I actually helped with the initial concept for the Peel Sessions box set.
Going back briefly there, a lot of those gigs that people have bootlegs of from around that period we touched on, are now raved about in retrospect, in spite of the fact people were bemoaning 'It's not The Fall without ****** ******" (insert ex member of choice from extensive list) at the time. Mind you that still happens, been happening since 1978 too.
Yes, quite.
The past again, we'll get to the present soon, I promise ... How strange did it feel playing those three 3 piece band shows with just Mark and Kate Themen in London and Reading? She looked like a rabbit caught in headlights when the bottles were flying about, bless her!
It was a bit hit and miss, in more ways than one! But I felt it was essential for The Fall to continue. I remember phoning Steve up and practically begging him to do those gigs. He was horrid to me, it really hurt. But he had his own problems at the time to contend with. I knew we had the computer tracks and that would help us tremendously, the rest was improvisation, which can be much of the Fall's performance anyway. I'd been in the group three years at that time and knew the ropes so to speak.
Highlights: What do you think were the best Fall releases you worked on? I know its all part of an ongoing body of work, but does anything stand out as particularly special?
I like Spencer off of Levitate, I was playing that on guitar the other day. I wrote and played, but never got credited for, the guitar and keyboard on that. I like many of the songs and have a different favourite every day. I think Levitate is special though. And I like The Unutterable too and Light User Syndrome. I like Mark's vocal when he sings more softly. I think his vocal at the moment is really good, he's perfected it since I was in the group.
You are regularly sighted at Fall gigs and are familiar with the current material and Fall Heads Roll. What do you make of the band and their output now?
Great. I enjoyed the gigs at Sankeys and Wigan. The group are tight and MES's vocals are the best yet in my opinion. Fall Heads Roll has some good tunes but the song arrangements frustrate me though. Lovely bass, Steve is really good and I know Hanley is his hero. Spen is a great drummer, always was even before the Fall when he was in Interstella. Ben's come on a lot and Elena's keyboards are getting there, the new polyphonic keyboard is good.
They always tend to be worth checking out regardless of the line-up though.
Do you think that in the right circumstances you might even work with The Fall again in the future?
I'm always available to discuss any work proposals.
Finally, you've seen The Pseud Mag before, how would you rate it?
Very good, it is improving and they're getting some really interesting stuff in there.
(Many thanks to Julia, semi nocturnal interviewee, for staying up until 4.30AM one morning to answers questions for the fanzine.)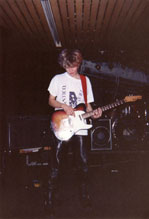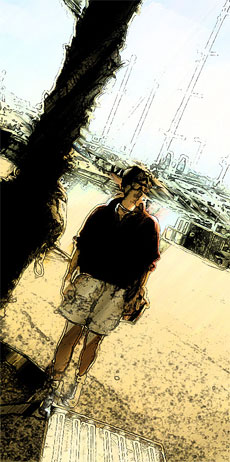 Return to
News and Press Archive here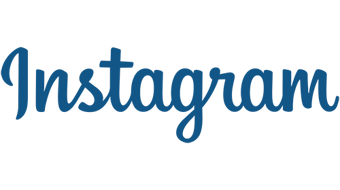 © 2006-2020 Invisiblegirl