Invisiblegirl News Archive 31-05-08
Illustration - 'New' Single 21-1-08
We have made a previously unreleased recording by Illustration available.
From the New Romantic era in the early 1980's. Their single, 'Danceable' was recorded at Strawberry Studios and produced by Martin Hannett.


http://uk.youtube.com/watch?v=NCExf-xLMBo

Manchester Evening News 5/2/08
By Adam Moss
Lost single is finally released -27 years later
A SONG produced by legendary Manchester music maestro Martin Hannett is finally being released - more than 15 years after his death.
The Joy Division and Factory producer worked on the track Danceable for Manchester band Illustration in their 1980's heyday. Unfortunately, the band split up just as the single was about to be released and their record company Some Bizzare, pulled it's release, choosing instead to focus on their other newly signed act Soft Cell, whose first single Tainted Love went on to reach No1. But the song has now been made available on Manchester label Invisiblegirl Records -27 years after it was first planned. Invisiblegirl has been established by former Illustration member Julia Adamson who's company is based in Stockport. Julia tells me 'Martin was notoriously difficult to work with and our guitarist struggled to cope. Our drummer left during those sessions and ultimately the band split up so the song was never released'. Illustration is available on Apple Music and most streaming platforms.
More information is available at invisiblegirl.co.uk
An audio sample can be heard here

.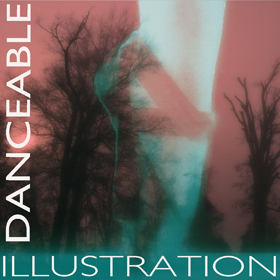 Danceable is available on CD via Paypal (both Illustration singles).
Invisible Girl Music Publishing 2015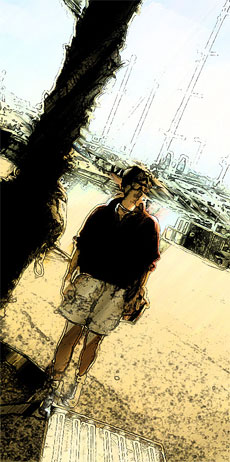 Return to News and Press Archive here