Invisiblegirl Records
'A Place In Space' Compilation
Here's what has been said so far..
News item Pune Mirror of India
MYSPACE TAKE-OFF
City's Ruchira Kedar was offered a record deal by British talent scout Julia Adamson, who heard her on MySpace. A Place in Space is a world music compilation with each track from a different country. She is the only Indian on it.
By Veda Aggarwal
Posted On Sunday, January 11, 2009 at 12:19:11 PM
In April 2008, Ruchira Kedar (nee Kale) got an email about her MySpace profile. Julia Adamson from Invisiblegirl Records, sent her an email saying she had a concept in mind about a world music compilation album and was looking for an artiste from India.
'Julia said she heard my track off MySpace and wanted me to be the Indian representative for her compilation. I was surprised. I asked around and found that Invisiblegirl Records was an established name. And after a while, accepted the project,' Ruchira said.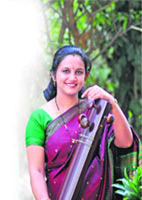 Julia Adamson then sent Ruchira an agreement by email and Ruchira sent her a CD with three tracks on it, via snail mail.
The CD had one complete raag, a 20-minute piece and a 10 minute piece. 'She chose the 20-minute piece - Maan Na Kariye - for the CD and edited it down to 4 minutes so that it could fit in with the other tracks. She is planning to release the full version for downloads - a lot of people have been enquiring about it,' says Ruchira.
'A Place in Space' is the name of the album which has 14 tracks travelling from Portugal, Uruguay, Japan and France. The CD was launched on December 21, 2008 ~ the solistice (shortest day) or longest day in the southern hemisphere, the iTunes release happened a couple of days later.
The details of the release are available here.
Julia told us how she came up with the concept - an album with artistes chosen from Myspace. 'As soon as the social networking site for musicians was available, I signed up and thought it was a great concept, it is still my favourite place on the internet for music. There are hobbyists on there who obviously love writing music and as with Flickr (the photographers networking site) a few of the dedicated hobbyists actually come up with more original and better finished work than the professionals. There are also artistes in other countries who you wouldn't have discovered without the site,'she replied.
Narrowing down on the musicians for the CD was a personal (perhaps selfish) process for Julia. 'With my experience working with creative artists over the years, I think I have some know-how on the subject and if I think what I hear sounds unique, and has been written or performed from the soul then this is always the best music to listen to. Each artist on the album has these qualities. Also, I wanted to express as big a variety of styles as possible to reflect how eclectic modern music is from different countries,' she added.
As for Ruchira's work, Indian classical music has a special popularity in the UK and many fans are of more modern music, world music, not necessarily just orchestrated music. I have personally been a fan for many years,' Julia said.
However, if everyone can access MySpace profiles of artistes and listen to their songs for free, is a record label really required?
'I think a label is required as it legitimises the music as art that should be respected and taken seriously. It helps spread the word about chosen artistes that have been invested in. There is little information about the artiste on an mp3 file, and 99 times out of a hundred the file is of very poor quality compared to the original.
I have sometimes in the past sent letters to napster and such who had many of my songs available to download, they said they had removed them, but they were back on there a few days later. They are supposed to pay a blanket fee to the royalty agencies, like for jukeboxes, but I don't think they have managed to figure out their accounting yet, (or at least this was the case last time I read about it! ) pirates in the true sense perhaps!
There is another argument being the availability and price. In countries like Russia, the price we charge is far too much for them. But that is more to do with politics and currencies.. I have a dream they will all balance one day and be equal' replied Julia.
The record label
Invisiblegirl Records is a new label started in June 2006. Julia Adamson is a musician / writer and has worked in the music industry for many years. Last year she developed a business plan at the Northern Lights Project in the Media Factory for starter businesses in the creative arts, in Preston, Lancashire, England.
They have been incorporating this plan and are now starting to get quite busy. Julia has a few volunteers who help with PR and graphics and these have secured some funding for them. Word is getting around locally and they now have many possible releases in the future, but have to go through a process of signing agreements, registering the songs, making sure the audio is at it's best and having good artwork for promotion, before they release anything as product.
Who is Ruchira?
Ruchira Kedar knew she wanted to be a singer at 12 and her father encouraged her. She has studied with Alka Marulkar, Pt Ulhas Kashalkar and the legendary Smt Girija Devi. She has even spent a few years in the gurukul tradition at the ITC Sangeet Research Academy, Kolkata. Ruchira has performed at many platforms in India including the Tansen Samaroh, ITC SRA Sangeet Sammelans in Lucknow and Delhi, Khajuraho Festival and Kalidas Samaroh, sharing the stage with the likes of Ustad Zakir Hussain, Pt Jasraj, Pt Vishwa Mohan Bhatt, Pt Ajay Chakravarty, Gundecha Bandhu and Pt Suresh Talwalkar.

..and article/blog in Wired 'zine
Compilation Showcases Artists Discovered on MySpace
By Eliot Van Buskirk January 14, 2009 | 9:58 am
| Categories: Uncategorized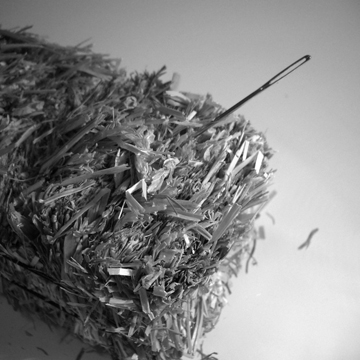 Who says nobody gets discovered on MySpace? As 14 unsigned bands recently discovered, scouts do occasionally troll the site to find new acts, since having a MySpace page is near-mandatory for bands of all shapes and sizes. Julia Adamson, a former multi-instrumentalist and vocalist for the legendary band The Fall who runs Invisible Girl Records, recently released the A Place In Space compilation featuring artists from around the world, all of whom Adamson discovered on MySpace explorations ~ sort of like finding 14 needles in a ten-million-band haystack.
"There are hobbyists on there who obviously love writing music and, as with Flickr, a few of the dedicated hobbyists actually come up with more original and better finished work than the professionals," Adamson told
Pune Mirror
. "There are also artists in other countries who you wouldn't have discovered without the site."
The album's official site
has bios, MP3 previews, MySpace links and iTunes links for each band she selected, from countries around the world ~ France, India, Japan, Portugal, Uruguay and other countries. I've been previewing the album, and it's great (I'm no fan of world music for world music's sake, either). These are excellent tracks by artists who will now garner some much-needed publicity after being chosen by Adamson, a veteran with
scores of top-notch tracks
of her own under her belt. The whole thing is available on
iTunes
or CD. And of course, the album itself has its own
MySpace page
where you can preview six songs.
There's a lesson in here somewhere for labels. I've heard more than one person say they think the record label of the future will be a tiny operation that discovers artists, the way today's A&R departments do, and then packages bands for a larger audience, which is essentially doing a lot of what managers do today (organize tours, find opportunities, maintain relationships, etc.), for a percentage of revenue. In return for the artist gets to focus more on making music.
Maybe labels could work with hundreds or thousands of these tiny operations, providing small, interest-free advances for tours and albums when needed and creating a framework to cluster similar-sounding artists, making discovery easier for consumers.
Regardless of what the record label of the future looks like, this compilation goes to show that there's gold in them hills, so to speak. Think you have what it takes to spot talent on MySpace and other social networks? By following Adamson's lead, you might be able to turn your ears into a record label.
(Another option is to join Slicethepie or Sellaband, where you can invest in bands directly.)

Article relating to Knowlege Transfer Business Case Studies from the University of Central Lancashire
Music Sans Frontieres
UCLan's Northern Lights Business Support client, Invisiblegirl Records, has been rocking the international music industry courtesy of a compilation of worldwide music comprising of talented and creative artists, stretching from across the planet.
Julia Adamson, who runs the record label, identified an opportunity on Myspace, one of the world's most successful social network websites. A near-mandatory tool for bands of all shapes, sizes and popularity, it was here that she searched through specific genres (including; electronica, experimental, ambient, new wave, punk, alternative, acoustic, classical, industrial and improvisational) of composers and musicians to discover 14 artists hailing from all corners of the globe. It was then that Julia released the A Place in Space compilation and made it available for download on iTunes and as MP3s, with the album itself having its own MySpace page where six songs can be previewed. An instant hit, her work has drawn national and international press coverage including Pune Mirror, a popular daily newspaper distributed throughout India.
Commenting upon the success of her work, Julia said: 'After discovering the potential in this opportunity I never realised how time and labour intensive the album would be in terms of administration and dealing internationally.
"Finding the artists was a pleasurable experience, as my love of music doesn't need encouraging. Administering the song registrations and asking the artists to join the relevant music agencies in their countries, conducting the research for this and communicating with many artists whose first language isn't English was the bigger job in hand, but I still wouldn't say it was taxing as they are all friendly people.
'To the many unsigned bands out there I hope this instils confidence and proves that scouts actually do utilise and trawl social network websites to find that outstanding piece of music. This compilation's success has been outstanding, so much so I am considering releasing a second compilation.
'Northern Lights Business Support programme has helped develop my poise and self confidence in how I approach business situations. In particular, my business mentor has highlighted the importance of a thorough business plan and how they should continue to develop over time. The standard of their business advice workshops and networking activities are excellent, something which I will continue to take advantage of.'

Other comments..
Been listening to the sampler all over the break. Love it!
Particularly in love with tracks 3 (elevation) , 9 (fiesta animal) (which, for me is the best, love it, love it) 11(ruchira) (got a lot of Indian stuff, like the treatment) and 13 (ramide).
Overall: great. A v wide range of stuff here, which means that everyone should find something to like!
Favourites:
The Salivation Army (appeals to the angsty teenager in me who'd play punk loudly to annoy the parents) Elevation (bouncy; dead catchy chorus)
Mr Estell (of course)
Hektor (a great sound; any song that I can sing along with without knowing what the hell they're saying is fine by me)
Danny Short (my mind equates the music to sounding like Iggy Pop)
Fiesta Animal (dead primitive but reminds me of the good times we had in our band, which was similarly primitive)
Ruchira Kale (lovely, lush, relaxing)
Ramide (a strong composition. Not sure where it's heading but it's great background music)
Forum posts on The Fall forum say..
I've been listening to it for the past few days and it's a very nice collection of material that is quite diverse although probably more focused on the electronic end of the spectrum. Except for the 3 fallnet/forum people, whose tracks are guitar-oriented. It's got a banging techno track on it and one made with kids electronic game units that's very nice indeed!
Still playing the CD you gave me.... Must say the "thank you for being a friend" at the end is quite a diversion from the original (cant remember who did it though!?).
Very refeshing! So interesting to hear fresh ideas and exhuberance rather than the overproduced stuff that is around these days. A great project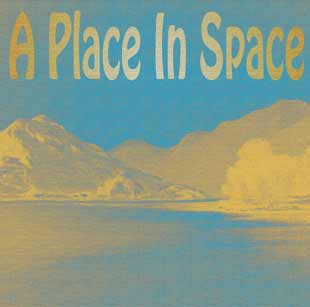 A PLACE IN SPACE

'A Place In Space' (14 songs) IG0010
Available from us on CD (paypal)
A Myspace page for A Place In Space
Compilation Album is here on www.myspace.com/theplaceinspace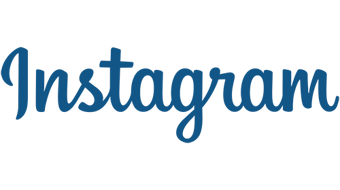 Return to A Place In Space here
or return to main archive here