Invisiblegirl Catalogue
What Noise song 'P.O.W.' (Prisoner Of War) was inspired by the video footage of the Vietnamise Con being shot in the head, (yes the gory one). It's a passionate song about the tragedy and insanity of war. It has a blippy soundtrack.
POW is a track from album Fat released on One Little Indian Records in 1990.
Now available again from the usual sources.
Sleeve detail by Paul Khera

A remastered CD version of the album Fat, is available by mail order on the products page.
See news item about the re-issue including videos and original press articles from 1991 here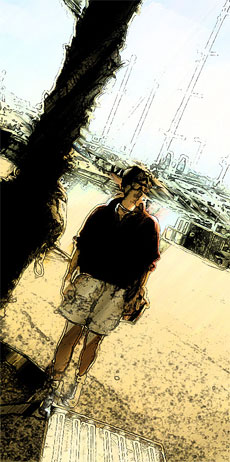 Return to
catalogue here