Invisiblegirl News Archive 1-7-07
What Noise album 'Fat' re-master
The only album released by What?Noise titled 'Fat' has been re-mastered and re-issued. Originally available on vinyl and CD in 1990 on One Little Indian Records. The new 15 track CD has three tracks edited into new arrangements and an additional bonus track added; Strange Brew (a cover version, originally by group Cream released in 1967).

Sleeve by Paul Khera

Song titles and details:

Change


Obliv
Zombic


Wobble


Core


Eventually


Strange Times
nob


Vanilla
P.O.W.
Whip


Anybody


Crash
Taste
Available from Apple Music and other streaming platforms.
For more What?Noise repertoire see What?Noise products.

What was said at the time..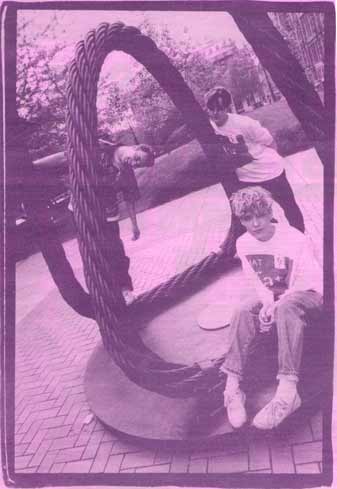 An interview with Paul Oldfield
for The Melody Maker, 9th June 1990 here


A live review by Dave Simpson in The Melody Maker,
12th May 1990 here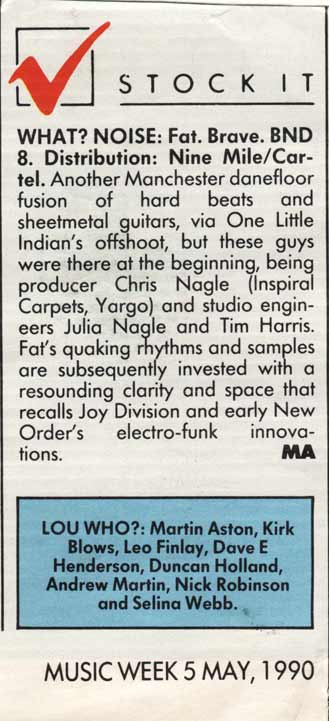 A review by Mike Noon
for Manchesters City Life Magazine here

..and an interview with the group from 1990
All Rights Reserved
© 2006-2020 Invisible Girl Music Limited
WHAT?NOISE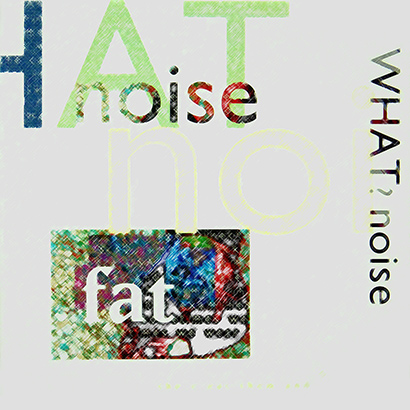 'Fat' album (14 songs) IG0007
Available on CD (paypal)
Return to
News and
Press Archive



Click on the

symbols
to hear the audio samples.