Invisiblegirl Catalogue

'Change'
is the most distinctive track from the album which set the What?Noise style in stone. Drum loops manipulated to perfection, thrashy guitars and quirky vocals.
It is a track from album Fat released on One Little Indian Records in 1990
Now available again from the usual sources.
Sleeve detail by Paul Khera

A remastered CD version with an exclusive bonus track and alternative mixes is now available again on Invisiblegirl Records on the products page.

Change from the Fat album video

http://uk.youtube.com/watch?v=ZJW4eRwj1xQ
See news item about the re-issue including videos and original press articles from 1991 here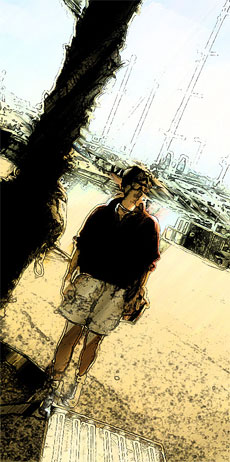 Click the

symbol
to hear the audio sample
Return to
catalogue here