Invisiblegirl News Archive
News Update ~ 1 February 2015
Video from our INVISIBLEGIRL RECORDS DAY at the Stockport Festive Fringe in December.
Lisa-Marie Glover
SpiderKing

Tom Ramsbottom

Video by Laurie Travis at Chemedia
THE FALL
While sifting through boxes of memorabilia and documents related to
The Fall
we found an old stage plan from the 1990's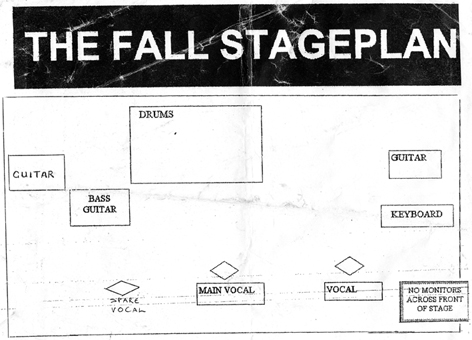 We were searching through the documents as we have a court case in March about a song lock up, created by someone who helped mix one of The Fall's singles.
ILLUSTRATION
One of the multitrack tapes from Strawberry Studios has been given to the group Illustration. There was an amusingly tatty tracksplit in the box.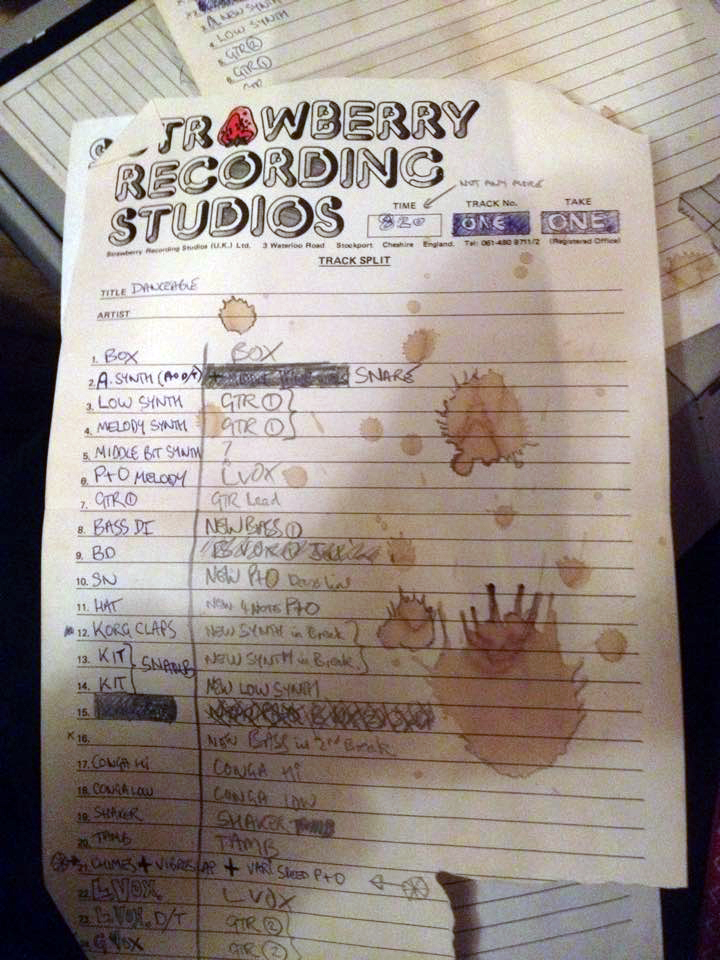 The group are considering baking the tape with a view to possibly remixing the songs produced by Martin Hannett.
All Rights Reserved
© 2006-2020 Invisible Girl Music Limited
Return to News here
Return to News and
Press Archive here