Invisiblegirl News Archive 21-12-08
New releases
Plans for an album release by a (fairly) new group from Hull are underway, more news when confirmed.
Four EP's by individual female artists are also in the making. One from America, one from India an two in the UK (including one by Invisiblegirl).
Another third and final What?Noise EP is being compiled. 6 more tracks of rather astounding unreleased material.
A possible album by The Clouds is being discussed along with two other artists who we are hoping to release albums with.
Exciting stuff, we're looking to make the winter solstice a date forsome of these releases.
Another signing for 'A Place In Space' Compilation
...the next release due on Invisiblegirl Records
Artist Ruchira Kale is the latest signing for the compilation release
A Place In Space which is the next new release due out on
Invisiblegirl Records in December.
Ruchira Kale is a multi-talented vocalist from Pune in India. Born into a family of musicians, she had a passion for music from an early age and has had extensive music training from some of the most renowned and legendary artists in Indian music. Ruchira's music maintains the traditional Indian style which is complimented by her soothing and emotive vocals. She says her musical art is 'an amalgamation of my strong fundamental training along with the diverse and rich influences of the maestro's of Indian music'.
Ruchira has performed at many prestigious events in India and has toured the USA and Canada.She hopes to establish her brand of music worldwide through solo concerts and collaborations, enlightening the masses to the magic of traditional Indian music.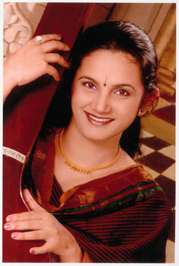 Trailer for 'A Place In Space' compilation
A selection of myspace artists from around the world is due for release in the near future on Invisiblegirl Records. The artists are from many countries and have been specially chosen for this release.

http://www.youtube.com/watch?v=EFZ2vVC_sEw

A myspace page has been made for A Place In Space here
All Rights Reserved
© 2006-2020 Invisible Girl Music Limited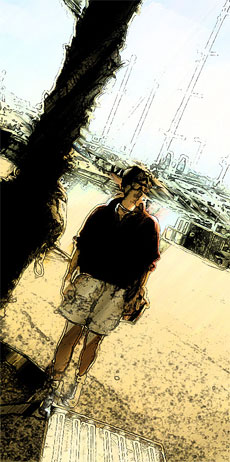 Return to News and Press Archive here