Invisiblegirl Records and
Invisible Girl Music Publishing
In September 2006 Invisiblegirl Records started by releasing songs by What?Noise, The Clouds and Illustration groups associated with label manager Julia Adamson.
Invisible Girl Music Publishing was launched around the same time to manage the publishing side of Invisiblegirl Records. A catalogue of compositions including co-written releases from Illustration, What?Noise and The Fall were incorporated into the publishing company.
On the winter solstice 2008, Invisiblegirl Records launched a compilation album of new artists from around the world titled A Place In Space.
In February 2009 we released Tales From The City' a debut album by City Of Glass from Hull.
In April 2009, northerner Danny Short's debut album Collected Times was released.
In July 2009 Gravy On A Plate Of Food, an album by (eddodi) folk poet Moff Skellington was made available followed soon after by Ruchira Kales EP of classical Indian music.
Progressive electronica duo Borland had Octopop made available in September, 4 works including a guest vocal from Kin on track 1 The Glitch.
November saw some experimental electronica from the goat voiced girl Kin on a debut titled Dot Dot Dot containing 5 beautiful songs.
We had three simultaneous releases on 14th February 2010 including 3 back catalogue albums of Eddodi songs from Moff Skellington, Danny Short's second release Beyond The Numbers and debut album Mind Carved Canoe by Fall Fan Dave And The Laptop Dancers.
May 2010 saw a second release from City Of Glass of 3 songs titled 'The Apologist', 2 melodic songs sung by Emmy Mcintire on 'Stars And Satellites' and a debut by drag queens Sista Ray And The Jerkin' Tears with 5 songs titled 'Backdoor Beauties'. These can be seen (and heard) in our news archive here.
On Decembers Winter Solstice in 2010 The Happy Souls new album The Modern Day Composer Refuses To Die was made available. Also another What?Noise release called Nuance 4 unreleased songs from the early 1990s.
May 1st 2011 the wonderful Bereket Window album was released by Brooklyn, New York resident Honeychild Coleman.
August 2012 saw the release of thought provoking, melodic electronica anthems by Anthematic from Tehran. And 'Serenity' by Spider Mike King to celebrate his catalogue of 86 songs that Invisible Girl Music Publishing is now managing.
In 2013 we continued to promote new videos and concerts, but a personal debt relief order IG0033 in October saw the company not being to be able to trade for a year.
2014. Legal issues and court case IG0034 with Joy Division took up much of our time. It was about a forgotten batch of tapes rescued when Strawberry studios closed in 1990. See our page about Martin Hannett for details (scroll down).
Artists on the label had noteworthy new product and we promoted concerts for up and coming singer songwriters. See the news archives for details.
2015. More legal issues and a time consuming court case IG0035 about a song lock-up. A co-written song by The Fall was placed into dispute by someone who became involved with a mix for an album version of the song in 1999. We also signed a catalogue of songs by early 1980's electronica group Illustration.
All Rights Reserved © 2006-2017 Invisible Girl Music Ltd
About us:
Accessibility
Purpose and values
Who we are
Links


Artist and Publisher member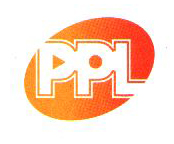 Artist and Record Company member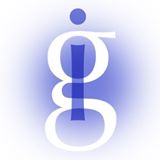 like us on