Invisiblegirl News Archive
News Update ~ 4 April 2017
SHAKING CHAINS
L-R Alex Solo, Jack Mahoney, Jack Hardiker, Nathan McIlroy.
Shaking Chains have a new single out. 'Midnight Oil' sparse and a bit folky from these great song writers who have featured in other groups in the past including Frazer King and
Sista Ray and the Jerking Tears
. Laterly released on Invisiblegirl Records as a five track album. May 26 2010. They have made a unique video to accompany the single that compiles a new video from internet imagery sources each time. Watch the video and listen to the song ..
https://midnightoilfilm.com/
.
Interview with Nathan in Big Issue North about the band and new single. March 25 2017.
STRAWBERRY STUDIOS EXHIBITION
'Strawberry Studios: I am in love exhibition has welcomed its 5000th visitor at Stockport Museum since it opened on 27th January. The exhibition has proved to be one of the most popular exhibitions ever held at Stockport Museum and has gained praise for the quality of objects on display and their interpretation. This praise has been backed by an influx of visitors in the eight weeks since opening" SMBC 27.3.17
The exhibition is set to run January 2017 - January 2018 and is well worth seeing. The exhibition is the work of Peter Wadsworth who has been researching the history of the studio for over five years and is a tremendous achievement. Facebook page for Strawberry Studios and exhibition times and details.
And our page about
working at the Studios
during the 1980's.
RUCHIRA
Renowned classical Indian musician Ruchira Kedar has been busy as director of music and performance events in Pune, India in March 2017
..at Anganmanch, Lalit Kala Kendra, Savitribai Phule Pune university. I had the opportunity to conceptualize and direct this program for the music and dance students of Lalit Kala Kendra and it was a thrilling experience for me...very different from performing Solo.. The artists have done a great job too and we have on our hand a powerful production showcasing Holi with a variety of genres like Khayal, Thumri, Hori, Rasiya, Chaturang , Tarana etc.
More examples on
her facebook page
and catch up with her revered live performances.
Ruchira released
2 well known Classical Raag's
with Invisiblegirl Records in 2009 ..just listen
Ruchira MP3
.
MOFF SKELLINGTON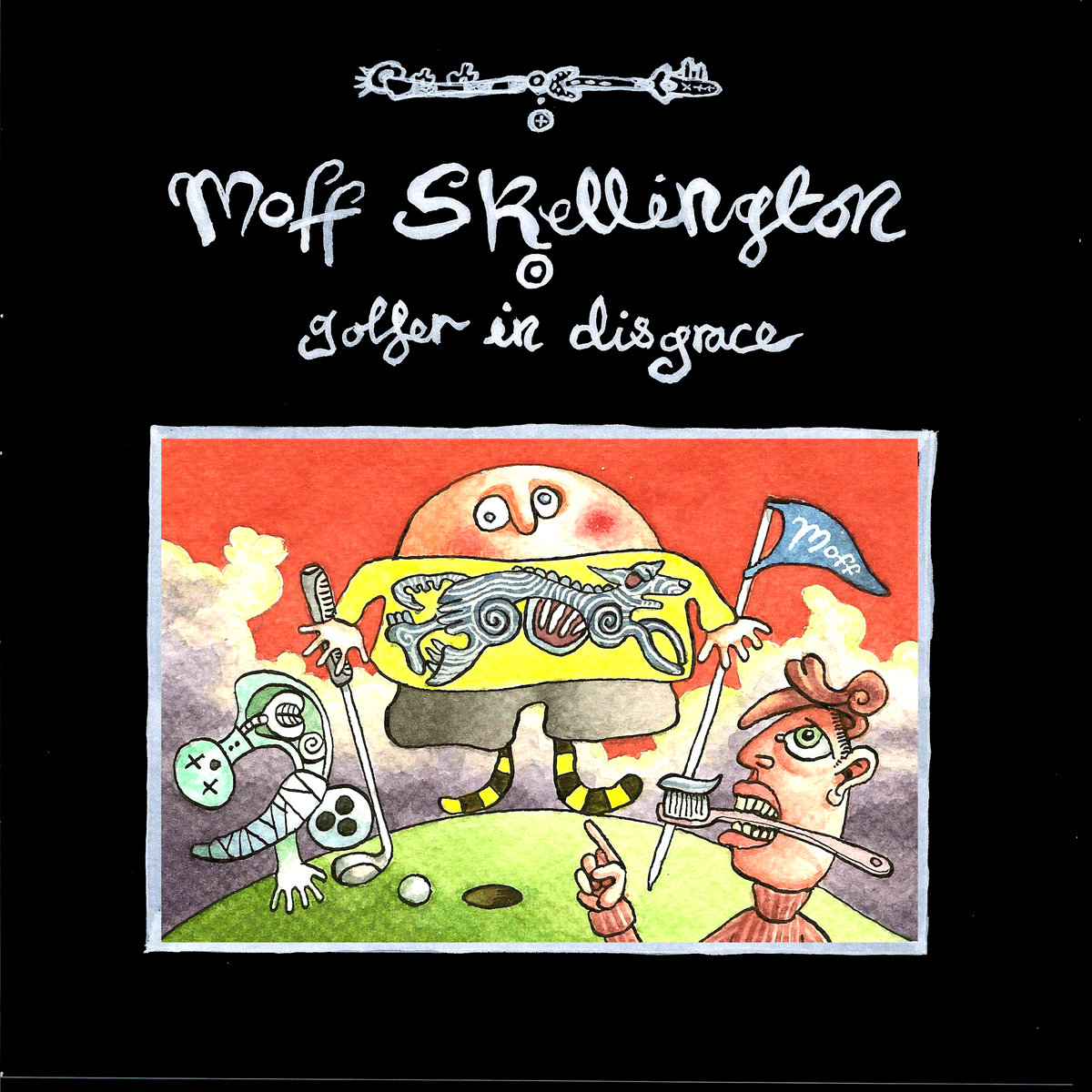 Moff Skellington has a new album out on Salford's greatest local asset; German Shepherd Records. Moff has released over 30 albums to date, this one being 'Golfer In Disgrace' and is as eloquent and funny as ever.
Moff released his first 5 albums with Invisiblegirl Records and Music Publishing in 2009. His style of music is called Eddodi. He says "In Edoddi there are no rules except those of ones own making; it is a free musical expression of one's mind and one's experience of life. In Abstercot they believe reality to be the product of interaction between three powerful elements: Octoberness, Perfection and Slapstick" ..and is probably key to his originality.
Stephen Doyle, alternative Salford City Radio DJ often features Moff Skellington on his radio shows. Here's Sonic Diary from March 2017 including 4 tracks from Moff's new album.
NRAN
Ran Nahmias has current music project D.R.Y. where he plays electric cello and is typical of his minimal and dramatic approach to songwriting.
Ran also works at Performance Art Platform. They say ..The Performance Art Platform is home for all performance artists in Israel. We are committed to acting in a relevant manner and according to contemporary reality, especially in the area where we are active: Downtown Tel-Aviv, Israel, and the Middle East.
Ran featured on our
compilation of global artists
in 2008 contributing 2 songs and has advised with website and video for the internet as one of our
team members
.
Live performance of Broken Sky by D.R.Y. (Don't Repeat Yourself)
All Rights Reserved
© 2006-2020 Invisible Girl Music Limited
Return to News here
Return to News and
Press Archive here